If your accounting firm has introduced a new advisory service, referrals are a way to market it.
show = false, 3000)" class="relative cursor-pointer inline-flex gap-x-2 hover:no-underline group active:bg-transparent decoration-transparent border rounded-full w-12 h-12" title="copy link">
Copied to clipboard.
As an accountant, you know referrals are an effective way to generate new business opportunities. According to NAB's Professional Services report on the accounting industry, more than half of businesses (54%) found their professional services firms through a referral or recommendation.
With great results like these, it's no wonder accountants and bookkeepers have embraced referral marketing and used it as a key way to drive practice growth.
But if you're increasing your firm's revenue by offering new services that your clients may not be that familiar with, how on earth can you encourage them to start referring their friends, family and colleagues to these services? And how can you develop partner relationships that can support these new services, and attract clients to them? In this step-by-step blog, you'll find out how. Let's get started!
Step 1: Attracting the right types of referrals
Getting referrals that aren't a great fit for your practice can be a waste of time for you and your team. So, the first step is to decide the types of clients you want to work with – or your ideal client profile (ICP). There's no right or wrong way to identify these clients. But you're likely to get the best results if you gather your team together and work through a list of questions about the characteristics of your practice – and the characteristics of the businesses you're best suited to work with.
By the the end of your session, you will ideally:
Be clear about who you want to work with. From here you can tailor your referral program messaging specifically to these clients. This helps to ensure you don't get referred clients through your website who aren't the right fit for your practice.

Have considered the value you place on a referral. If you only want to be referred to businesses of a certain size, you can specify this in your messaging. For example, "If the referral worth is above $5,000, the referrer will receive a $500 gift card." You can also let your clients and network know 'who to refer' by mentioning the new services you're offering, such as 'businesses referred to us often need cash flow forecasting and advice'.

Know the incentive you'll provide. Some firms offer gift cards as incentives, others provide referred friends and family members discounts on their tax returns. You could also consider offering a complementary tax review and/or consultation to those who successfully refer a client.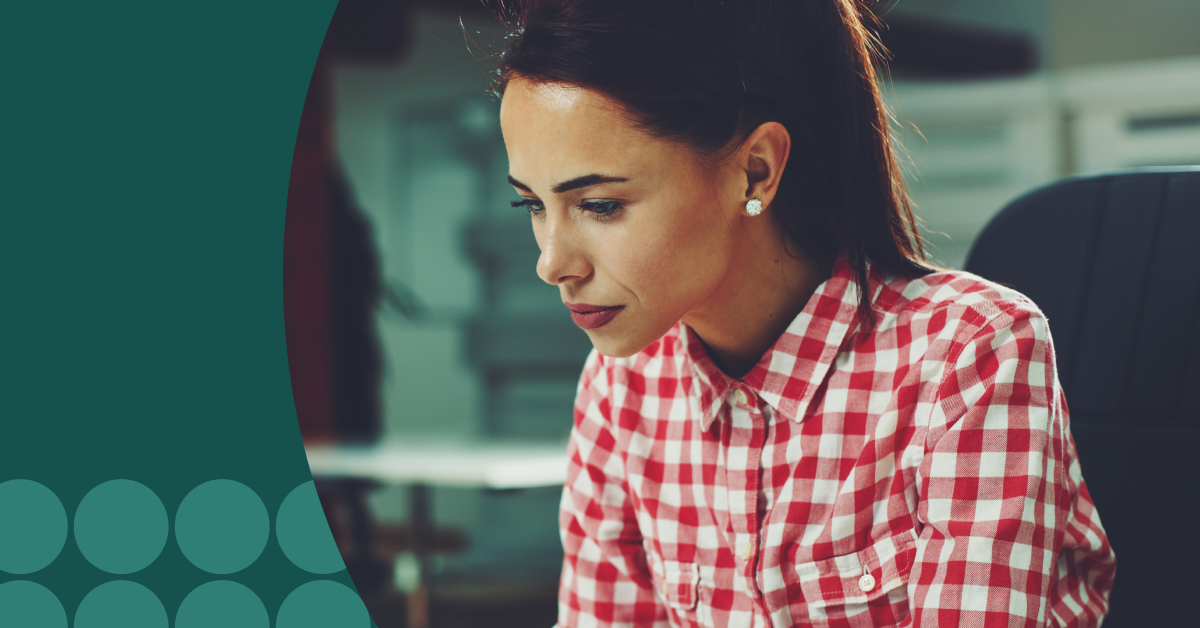 Step 2: Make it easy to collect referral information
If you don't use your website to showcase your referral program, now's the time to do it. Create a landing page with details such as how to refer friends, colleagues and family members, along with your terms and conditions. Include a form requesting details such as the first name, last name, phone number, and email address of the person being referred, and the person referring the new client to you.
Make it easy for your team to manage form submissions and follow-up with prospective clients
by using Zapier to trigger a workflow
that adds the prospective clients' details to your CRM.
Step 3: Marketing your referral program doesn't have to cost a fortune
Your website isn't the only way you can get referrals for new services. These can also happen during conversations with clients, through your social media campaigns, and by establishing yourself as a thought leader – to name just a few ways. You can find out more about how to market your services in this article.
One highly affordable and effective way to use referrals to market new services is via email. According to HubSpot, for every $1 spent on email marketing the ROI is $36. Using a referral email template like the one below, you can simply ask your clients who are already using the new services you've launched, to refer you to someone they know.
The key is to first identify clients who've had positive experiences with you, so you can focus your referral campaign on them. These clients are much more likely to take the time to make referrals. If you notice that one client is making a lot of referrals, make a note of the method that worked. For example, if someone gives you a referral via email, keep contacting them by email for further referrals.
Referral email template
Subject line: Know someone who needs [insert your new service] advice? Let us know.
Dear [insert your client's first name],
I hope things are going well with you. How's the new boat? Have you had a chance to hit the water with her yet? [Keep things friendly by recalling an interaction or conversation you've had with them.]
I know from our recent work with you that you're extremely happy with the results we've achieved for [insert the name of their business]. I'm reaching out today to see if you happened to know anyone else who might find our services useful. [Explain the point of the email and why they're being contacted. Remind them of fabulous past results.]
We've expanded capacity in our Business Performance Program for five new clients, and I thought you might know someone who'd be a good fit. They would need to be a key decision-maker in a company with five to 20 staff and an annual turnover of less than $5 million. [Mention parameters and create urgency. This also makes the client feel special that they already occupy one of these spots.]
Does anyone spring to mind? If you know of anyone, I'd welcome an introduction. I'd be happy to sit down with them for a completely free one-hour consultation to work out their needs and what we could offer them.
If they want to know more about what we do, point them to our website: [Insert your website URL. In case the email is directly forwarded, this allows referral to hunt for more information with ease.]
Because we've worked together for so long and appreciate the same values, I'd really love to chat to anyone else in your network. Feel free to give me a call with any questions, and if there's anything else I can do for you, let me know.
Yours sincerely,
[Insert your name.]
Step 4: Build business referral relationships
Another key way to generate referrals for your new services is through business partnerships. These can offer a way for you to help solve your clients' business critical issues, and grow your firm's client base through cross-referrals.
Business referrals can be from your practice to professionals, such as lawyers, mortgage brokers, financial advisers – and vice versa. These arrangements require careful consideration though, as this article about
Building the right referral network for accountants
explains in regards to working with financial planners.
Arrangements vary in type, ranging from simply sharing a firm's contact details with a client, through to co-branded services, and joint ventures. You can also use aggregator businesses and refer clients through them to, say, mortgage brokers or lending services. This is a way you can add value to your client relationships, and it can be beneficial from a revenue standpoint.
Each referral arrangement has its pros and cons, and there are key factors to bear in mind when forming these relationships. This includes having processes in place to ensure the referral partner is going to do the right thing by your client, and understanding how the relationship can scale in the event that you refer many clients to them.
Step 5: Include your referral in your engagement letter
If you're using a referral partner to deliver services to a client, it pays to mention it in your letter of engagement. Most importantly, if you receive any commission or referral fees, your client should be informed. And incentives, such as free consultations or complementary tax reviews that you provide to referrals should be included in your engagement letter.
"An engagement is a tool that's used to document and communicate the terms of your services with your clients," says Rebecca Mihailic. "[It] should clearly set out the services that you're expected to provide, how often they will be provided, and who is ultimately responsible for what (and when). Ideally, your engagement will also clearly document how, what, and when you will charge for these services – as well as outlining your payment terms," she says.
Automation software such as Ignition plays a key role here, because firms don't have much time. With Ignition, your engagement letter forms part of your proposal. You can get a head start using legally vetted, industry standard terms, or upload your own. You can even access engagement letter templates from selected accounting industry bodies.
When you're ready to get your proposal and engagement letter out the door, you can send it digitally to your clients, collect digital approvals/signatures and payment details. Ensuring you are protected when taking on new services for your clients, and helping you have full control over the process. Truly powerful systems allow you to link this process with your practice management system, and kick-off your existing workflows. This saves you time and the work can get started as soon as your client approves your engagement.
"The engagements are automated, services and terms are templated, engagements are electronic, and e-signing is quick and hassle-free," says Rebecca Mihalic. "The whole process is simple but effective, and once properly introduced into your workflow, clients absolutely love it," she says.
Monitoring and tracking your referrals
Tracking and monitoring your referrals can help you to identify which referral sources are most effective and allow you to focus your efforts on those sources. This may involve using referral marketing automation or keeping a spreadsheet of where each referral comes from, as well as tracking the conversion rate of referrals into actual business. By monitoring your referral activity, you can identify any areas that may need improvement and make adjustments accordingly.
Over to you
Ignition's wide range of proposal and engagement letter templates take the friction out of accepting referrals for new services and providing referrals to business partners. With seamless integrations to business critical apps, Ignition makes it easy to streamline your processes and save hours on manual tasks. To find out more, watch the online demo and discover how Ignition could benefit your business.