Product update for August 2017 - Re-scheduling rejected payments
It's time you were allowed to take action on all of your rejected payments in an automated manner.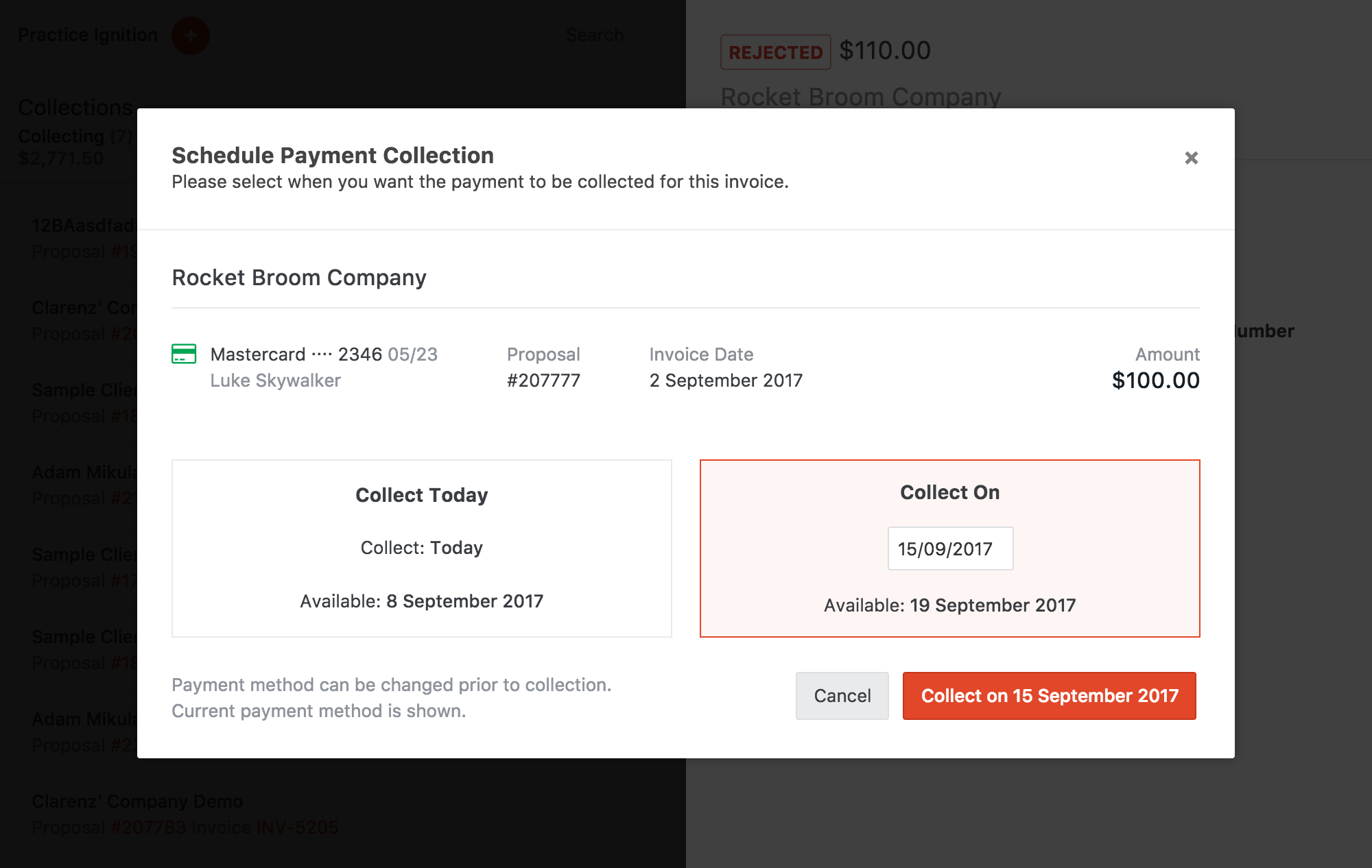 Re-schedule rejected payments
You can now re-schedule any payment collection that was rejected.
This allows you to action all your rejected payments quickly, without having to remember to come back at a later date and retry payment collection. Just choose a future date (or try again immediately) and we'll take care of it for you.
This quick video explains how it works:
Better handling of bounced emails
We now have a smoother process for handling proposal emails that are sent to clients but fail to be delivered to their inbox.